On Sale Now! Reserve a private table (or more than one) and get ready for a Holiday Dinner Party filled with festive cheer! Book your company tables or plan a friends and family get-together and enjoy a fun-filled evening with great food, live entertainment and dancing!
Featuring Comedians Dakota Ray Hebert and Myles Morrison, Live Music by Gong Show, and more!
On Sale Now – Call Adam at 306-975-2314 or email anazarali@tcuplace.com
Dates Available: Friday December 1, Saturday December 2, & Friday December 8, 2023
Dakota Ray Hebert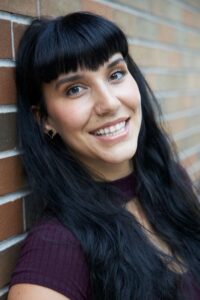 Dakota Ray is an actor/comedian/writer on the rise. She was born and raised in Meadow Lake, Saskatchewan, and is a member of English River First Nation.
On the small screen, Dakota co-hosts the informative and entertaining APTN series Crazy Like A Lynx, alongside Indigenous comedian Don Kelly. She also stars in the CTV comedy Shelved (now available on Crave) about a handful of smart and quirky characters who work at and inhabit a small, local library. In addition, you'll see Dakota on this season's Run The Burbs on CBC.
Dakota is also an accomplished stand-up comedian. She has performed across Canada, the US and in La Penita, Mexico. She has performed at the first Arctic Comedy Festival in Iqaluit and the first Drew McLean Comedy Festival in Kamloops, the Winnipeg Comedy Festival, and sold out her headlining run at Just For Laughs Toronto. Dakota can be seen on JFL/CBC's television show Comedy Night With Rick Mercer. Her first comedy album, "I'll Give You An Indian Act" is out and available for purchase, and can be streamed on all platforms. She is currently working on a second which she toured west this winter; she's working on an eastern tour.
Always in demand, Dakota has several television shows in development, writing, co-writing and consulting on. The contracts she can talk about are CTV's Shelved and CBC's Zarqa.
In theatres, Dakota stars in the fantastic feature film, Run Woman Run, produced by Big Soul Productions, and written and directed by Zoe Hopkins. Her outstanding performance won her the Best Actress Award at the 2021 American Indian Film Festival. It opened wide in theatres March 2022 and is currently streaming on Crave.
Be sure to follow this Dene busybody on Facebook, Insta, and Twitter. She's up to her beaded earrings in work, and loves to share what she's up to!
Myles Morrison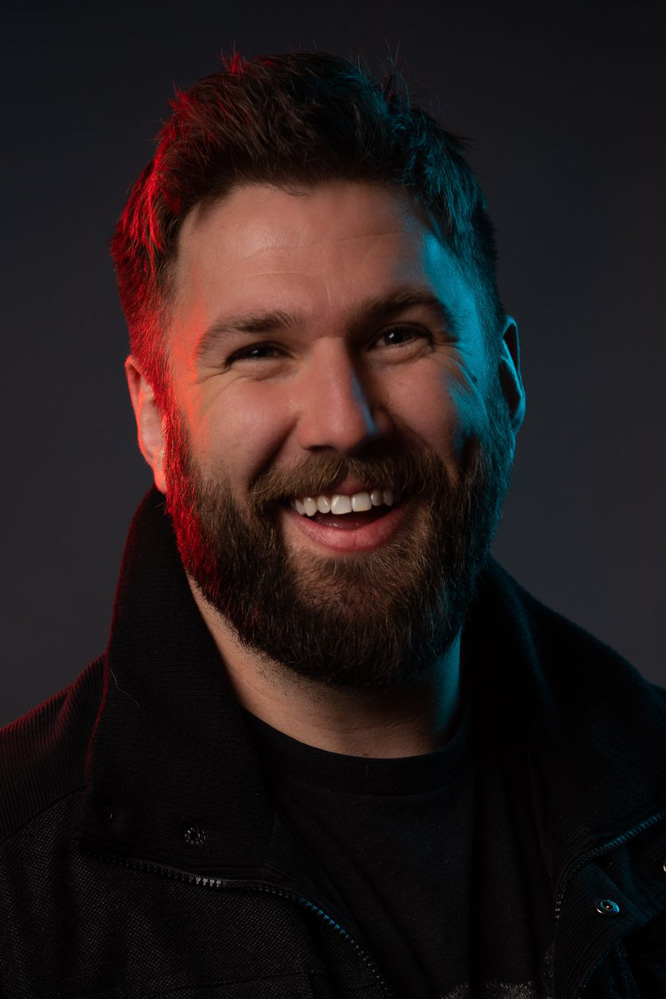 SiriusXM says "Myles Morrison is real deal hilarious." Myles has appeared at Just For Laughs Toronto, been featured on Amazon Prime's stand up series Comedy Brew, and appeared on CBC's The Debaters & CBC's Laugh Out Loud. Myles is a SiriusXM Canada's Top Comic finalist, he's performed multiple times overseas for NATO soldiers, and toured with Just For Laughs "Comedy Night In Canada" Tour hosted by Rick Mercer.
Myles headlined the 2022 Grey Cup Festival, Canada's biggest sporting event, and he's performed at comedy festivals across North America, including Moncton Hubcap, Okanagan, Houston and Las Vegas. Myles narrated CityTV's Dirt Farmers for 3 seasons. His appearance at the Laugh After Dark Comedy Festival in Las Vegas will air on Prime Video in 2023, and his albums can regularly be heard on SiriusXM. Saskatchewan's own Myles Morrison is a force on stage, and his clever blend of observations and story telling make him a sure fire hit with any audience.
Myles has worked with: Rick Mercer, Louie Anderson, The Trailer Park Boys, Maria Bamford, Brian Posehn, Iliza Shlesinger, Pauly Shore, Andrew Schulz and TSN's Jay & Dan.
Gong Show Band
Gong Show is a Saskatoon-based classic rock and classic country cover band. They play the songs you love with a few of the popular top 40 hits of today. Known as "Saskatoon's best party band", Gong Show has been making parties fun since 2004, and they're still going strong. Be warned – they've got an accordion and they're not afraid to use it!
On Sale Now – Call Adam at 306-975-2314 or email anazarali@tcuplace.com
Dates Available: Friday December 1, Saturday December 2, & Friday December 8, 2023