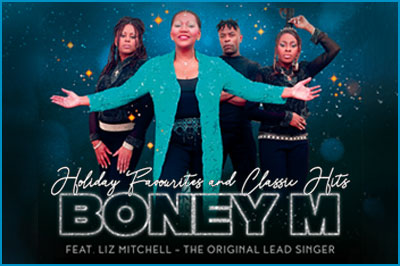 Boney M
DECEMBER 1
Local favourites Boney M with original lead singer Liz Mitchell return to Saskatoon with an evening of holiday favourites and classic hits. Recently announced: special guest Jeffery Straker.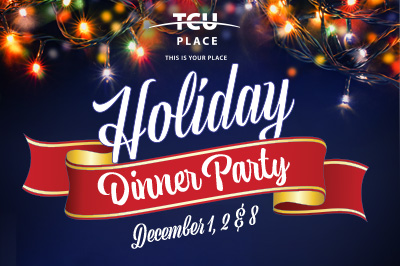 Holiday Dinner Party
DECEMBER 1, 2, & 8
Reserve a private table (or more than one) and get ready for a Holiday Dinner Party filled with festive cheer! Book your company tables or plan a friends and family get-together and enjoy a fun-filled evening with great food, live entertainment and dancing!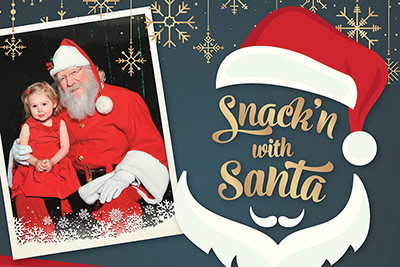 Snack'n With Santa
DECEMBER 3
Join Santa Claus, Elsa, Anna & Olaf for brunch – see who can beat Olaf at a mini stick hockey game while getting your face painted by Kreative Mum. All proceeds from this event go to Ronald McDonald House Charities Saskatchewan.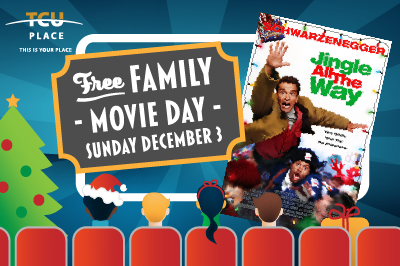 Free Family Movie Day
DECEMBER 3
Join us for a fun, merry, and festive afternoon and enjoy a free screening of the holiday favourite Jingle All The Way. No tickets required.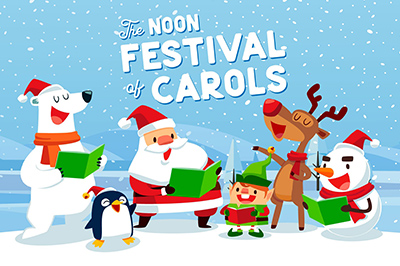 Noon Festival of Carols
DECEMBER 4-8
Join us over the noon hour to hear children's choirs from around Saskatoon sing festive holiday favourites and welcome in the holiday season. No tickets required.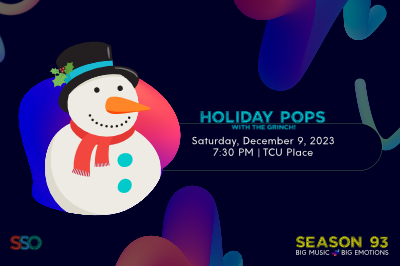 Saskatoon Symphony Orchestra Presents: Holiday Pops With the Grinch!
DECEMBER 9
It's the most wonderful time of the year and we're ready to celebrate it! Maestro Rosemary Thomson joins the SSO and her dear friend Garry Gable who reprises his fantastic narration of the Grinch Who Stole Christmas.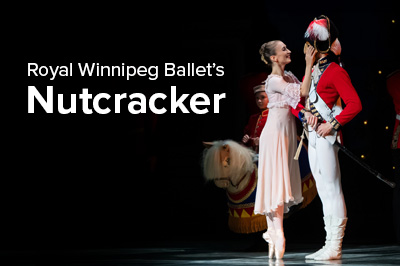 Canada's Royal Winnipeg Ballet Presents: Nutcracker
DECEMBER 15 & 16
A uniquely Canadian spin on the beloved holiday story makes Royal Winnipeg Ballet's Nutcracker a nostalgic treasure that charms audiences of all ages, year after year.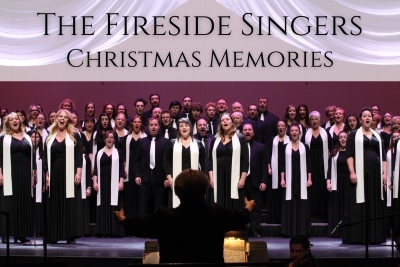 The Fireside Singers Christmas Memories
DECEMBER 20 & 21
Join The Fireside Singers for their annual heartwarming musical extravaganza. "Christmas Memories" is a celebration of timeless traditions, powerful inspirations, and captivating entertainment.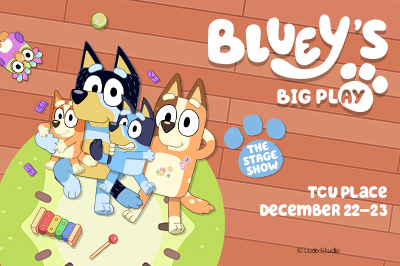 Bluey's Big Play
December 22 & 23, 2023
Bluey's Big Play is a brand-new theatrical adaptation of the Emmy® award-winning children's television series, with an original story by Bluey creator Joe Brumm, and new music by Bluey composer, Joff Bush.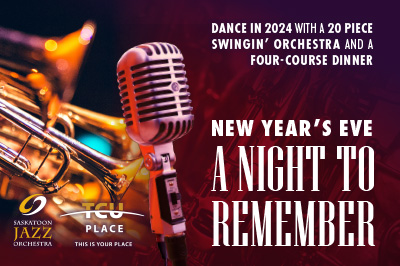 A Night To Remember: New Year's Eve
DECEMBER 31
Ring in the New Year with a four-course gourmet dinner and the Saskatoon Jazz Orchestra! Vocal soloists Jillian Ramsay, Graham Dyck, and Jessica Robinson join the 20-piece orchestra for a magical night of fine dining and dancing in TCU Place's Grand Salon.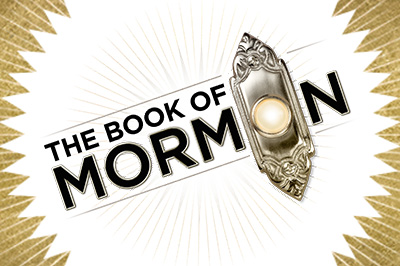 The Book of Mormon
JANUARY 2-3, 2024
The New York Times calls it "the best musical of this century." The Washington Post says, "It is the kind of evening that restores your faith in musicals." And Entertainment Weekly says, "Grade A: the funniest musical of all time." Jimmy Fallon of The Tonight Show calls it "Genius. Brilliant. Phenomenal." It's THE BOOK OF MORMON, the nine-time Tony Award® winning Best Musical.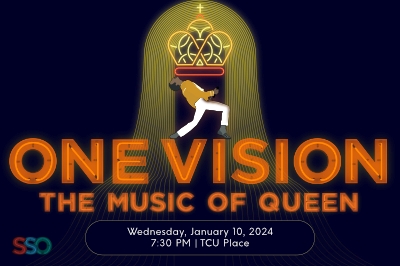 SSO: One Vision – The Music of Queen
JANUARY 10
Whenever the SSO teams up with Jeans n' Classics it's A Kind of Magic. You'll go Radio Ga Ga as they pay homage to Freddie Mercury and Queen! Call up your Best Friend and grab your tickets for this concert that Will Rock You.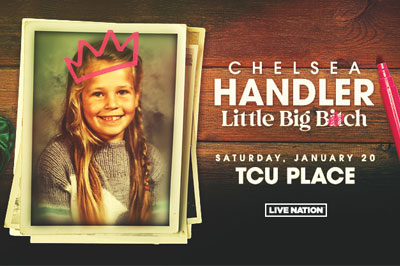 Chelsea Handler: Little Big Bitch
JANUARY 20
The Little Big Bitch Tour gives fans a retrospective look at what made Chelsea Handler the person and comedian we all have grown to love.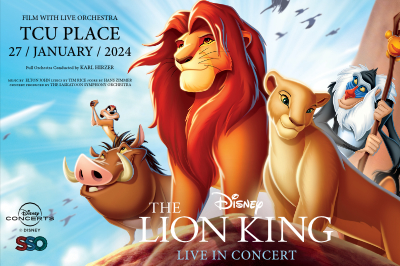 Saskatoon Symphony Orchestra Presents: Disney's The Lion King In Concert Live to Film
JANUARY 27
The Saskatoon Symphony Orchestra will present two screenings of Walt Disney Animation Studio's feature "The Lion King" with Hans Zimmer's Oscar®-winning musical score performed live to the film. The concerts will be led by conductor Karl Hirzer.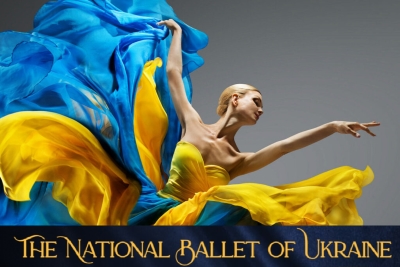 The National Ballet of Ukraine
FEBRUARY 3
This once-in-a-lifetime performance by the world-renowned National Ballet of Ukraine from the Taras Shevchenko National Opera House features excerpts from some of the world's greatest ballets such as "Le Corsaire", "Giselle", "Don Quixote ", while also highlighting Ukrainian culture through traditional dance.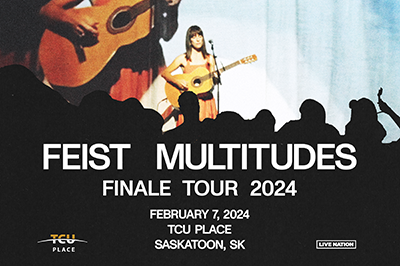 Feist
FEBRUARY 7
Feist's Multitudes tour features the 11-time Juno Award winner performing in the round with 360-degree immersive sound. The production was conceived by Feist and developed with artist/filmmaker Colby Richardson, artist Heather Goodchild and Artistic Producer Mary Hickson.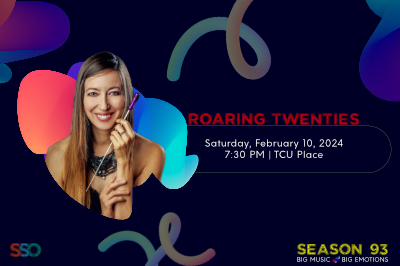 Saskatoon Symphony Orchestra Presents: Roaring Twenties
FEBRUARY 10
It's time for the Twenties to roar again! From the bustle of New York streets to jazz pouring out of the cafes in Paris, the first roaring twenties were marked by fabulous parties, flappers, and art deco.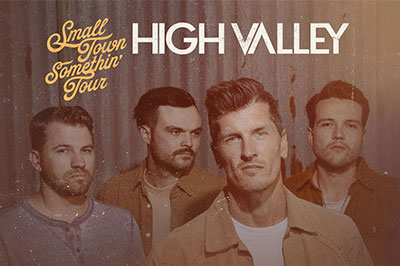 High Valley
FEBRUARY 21
With their signature sound of positive-minded, bluegrass-tinted country, the critically acclaimed group High Valley is known for their fan favourites "Make You Mine", "Grew Up on That", "I Be U Be", and Top 10 US Country radio hit "She's With Me."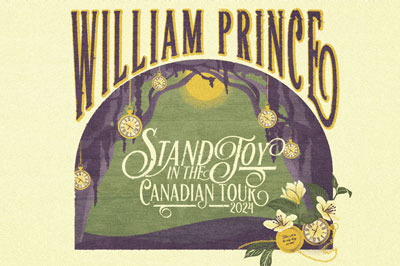 William Prince
FEBRUARY 29
William Prince approaches the big questions with humility and curiosity, and his songwriting is a masterclass in skilful simplicity. Since his JUNO Award win in 2017, Prince's momentum has continued to build, with each new album adding depth and dimension to an exceptional body of work that has received international acclaim.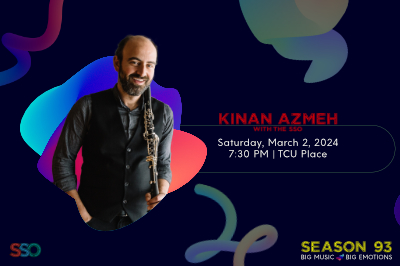 Saskatoon Symphony Orchestra Presents: Kinan Azmeh With the SSO
MARCH 2
One of the most fascinating artists of our times, the multi-faceted Kinan Azmeh has left a lasting impression of his creativity on modern classical music.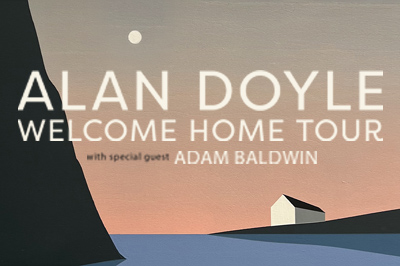 Alan Doyle: Welcome Home Tour
MARCH 3
Alan Doyle — actor, producer, best-selling author, and best-known as lead singer for Newfoundland's beloved Great Big Sea these past 20+ years — brings his Welcome Home Tour to Saskatoon with special guest Adam Baldwin.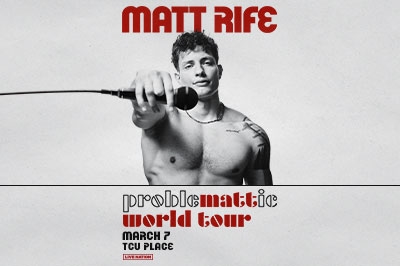 Matt Rife: ProbleMATTic World Tour
March 7
Sold Out! Matt Rife has exploded as one of the fastest growing comedians through his viral content and remarkable engagement on TikTok, where he has amassed over 13 million followers, and more than 2 billion views globally.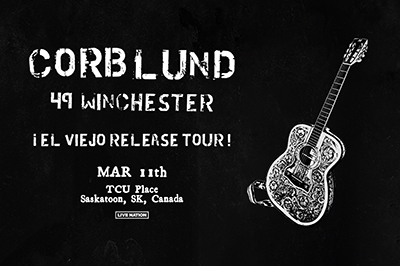 Corb Lund with Special Guest 49 Winchester
March 11
Corb Lund has received multiple CCMA, JUNO, and international award nominations and wins. A rural Albertan hailing from the foothills of the Rocky Mountains with a long family lineage of ranchers and rodeo people, Lund is about as authentic as they come.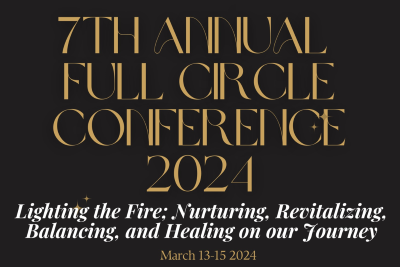 Meadow Lake Tribal Council Education presents:


7th Annual Full Circle Conference 2024
March 13
Lighting the Fire; Nurturing, Revitalizing, Balancing, and Healing on our Journey. 18+ Event Only.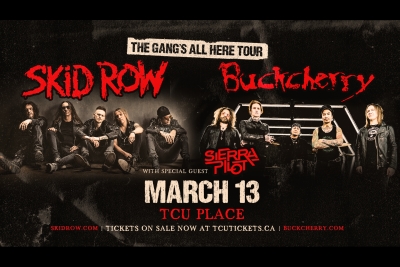 Skid Row and Buckcherry
MARCH 13
The Gang's All Here Tour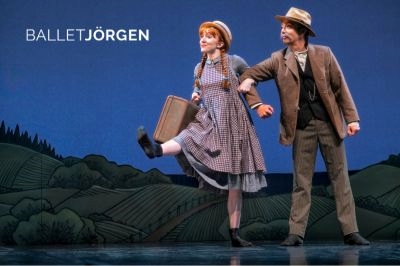 Ballet Jörgen: Anne of Green Gables – The Ballet®
March 14
This creation is monumental for the company and enables us to present this uniquely Canadian story to communities across the country. Ballet Jörgen's Anne of Green Gables – The Ballet® is the first time the story has been authorized for creation as a full-length ballet.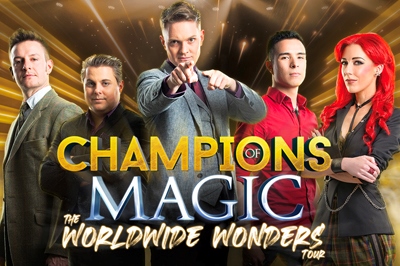 Champions of Magic
March 19
Break away from the screen and experience live entertainment like never before with Champions Of Magic – an evening of impossible illusions and spectacular special effects. Described by the press as 'The Avengers of magic' catch the only team of magicians in the world as they present their original, phenomenal ensemble illusions.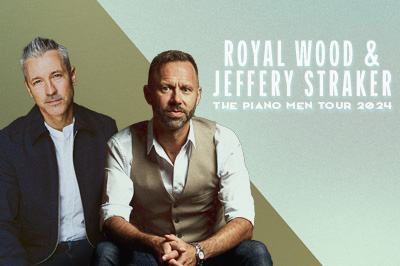 Royal Wood & Jeffery Straker: The Piano Men Tour
March 22
Since being proclaimed "Songwriter of the Year" by iTunes (2010), Royal Wood has continued to evolve and hone his musical craft while maintaining a unique identity. Singer-songwriter pianist Jeffery Straker grew up taking piano lessons in small-town Saskatchewan and has gone on to perform over 100 shows per year across Canada, Europe and Latin America.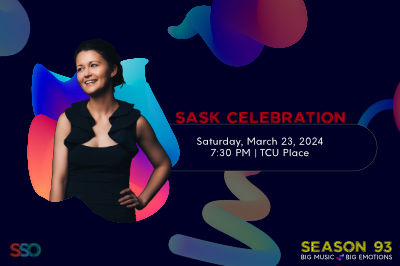 Saskatoon Symphony Orchestra Presents: Sask Celebration
MARCH 23
A celebration with an all-star lineup of Saskatchewan artists.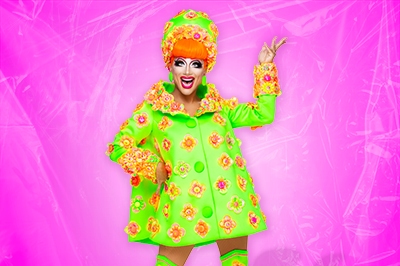 Bianca Del Rio: Dead Inside World Comedy Tour
April 3
Everyone's favorite "clown in a gown", Bianca Del Rio, is returning to the stage with a new comedy show, aptly titled "Dead Inside". This will be the seasoned comic's sixth, worldwide stand-up comedy tour.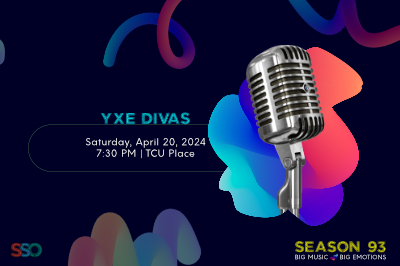 Saskatoon Symphony Orchestra Presents: YXE Divas
APRIL 20
It's time to celebrate the exceptional female voices of Saskatoon!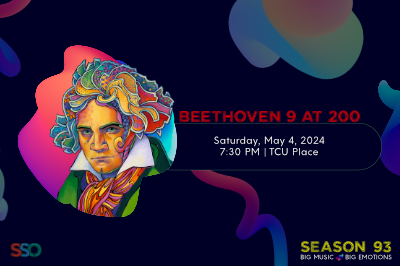 Saskatoon Symphony Orchestra Presents: Beethoven 9 at 200
MAY 4
The 200th anniversary of Beethoven's iconic 9th Symphony. With the most recognizable melody ever written, Beethoven's 9th deserves celebration. The SSO is joined by Maestra Judith Yan and a host of incredible soloists, including Julie Nesrallah, for this memorable marking of the anniversary.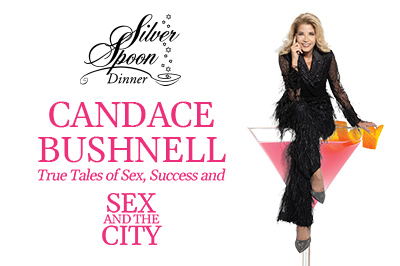 Silver Spoon Dinner
MAY 6
Featuring Candace Bushnell – True Tales of Sex, Success and Sex And The City. Bushnell's origin story of Sex And The City is a fun and funny, glitzy tribute to women, friendships and female empowerment – a perfect fit for the Silver Spoon Dinner audience. Meet the real Carrie Bradshaw.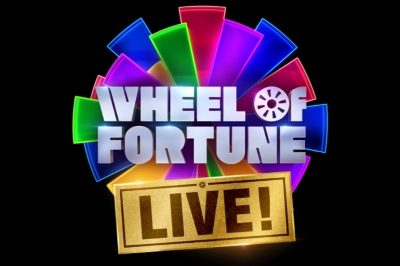 Wheel Of Fortune LIVE!
MAY 13
Wheel of Fortune LIVE! brings America's Game® to your hometown! One of the greatest game shows of all time has been adapted into a stage show to give more fans access and more chances to win.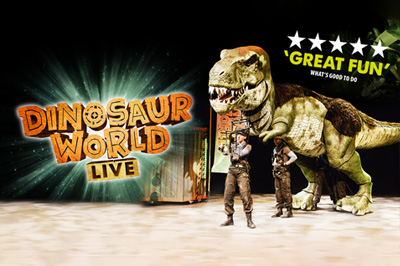 Dinosaur World Live
MAY 20
Dare to experience the dangers and delights of Dinosaur World Live in this roarsome interactive show for all the family.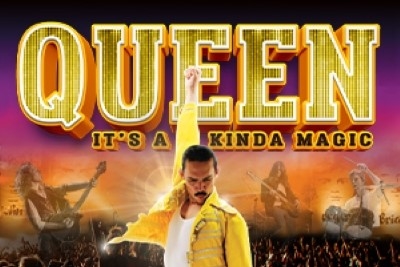 Queen: It's A Kinda Magic
MAY 24
Following the huge success of its 2023 Canadian national tour, Queen: It's a Kinda Magic is returning by popular demand! See the rock spectacular that everyone RAVED about, bringing their big sound, big screens, crazy lighting and outlandish costumes back for a night of non-stop rock anthems.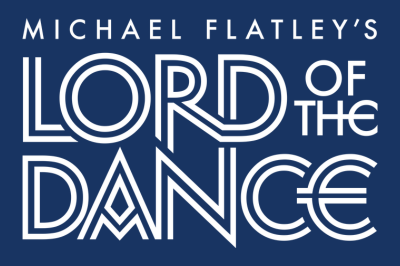 Michael Flatley's Lord of the Dance
JUNE 17
For a quarter of a century, Michael Flatley's Lord of the Dance has been dazzling audiences across the globe with its unique combination of high-energy Irish dancing, original music, storytelling, and sensuality.